Build Your Child's Confidence And Discipline With The Renowned Skillz Kids Martial Arts Program
At Sylvania Family Karate, we are proud to bring students across Sylvania, Toledo, and beyond the most exciting Kids Martial Arts Classes around. Using the renowned Skillz Training program, we introduce students to the best self-defense, character development, and physical activity.
Give your child a boost today with our Kids Martial Arts Classes. Just fill out the short form on your screen to learn more or to get started today!

For Any Age Or Skill Level, Our Kids Martial Art Program Has You Covered.
We are proud to work with students as young as 4 and as old as 14, giving them access to the best training around. Skillz Kids Martial Arts teaches students how to be confident in everything they do and proud of every single accomplishment.
Our Kids Martial Arts Classes at Sylvania Family Karate include:
Early Skillz (Ages 3-4): In our Early Development class, we provide your little one with their own program that targets their stage of development in a manner that keeps them entertained while at the same time building skills that set them up for success. We use early elements of traditional Martial Arts curriculums to build skills that are appropriate for 3 and 4-year olds. This means that your child will learn and grow at a pace that is not too easy, nor too challenging. The best part is the Early SKILLZ program will equip your child with skills that they will utilize in every area of their life!
Basic Skillz (Ages 5-6): In our foundational class, we can help your little one learn physical tools like balance and coordination while also beginning the process of developing mental skills like focus and discipline. Our Basic Skillz training is held in a safe and supportive environment where students can have fun and make a great group of new friends.
Core Skillz (Ages 7-9): Beginning at age 7, your child is likely becoming more comfortable in their routine body movements so we challenge them with combination movements and test their minds with detailed lessons and processing challenges. Our Core Skillz program is perfect for Basic Skillz graduates AND complete beginners.
Extreme Skillz (Ages 10-14): These can be some of the most challenging times in your child life. Peer pressure starts to form and challenges like bullies and intimidation can impact your child's abilities to succeed. That's why we aim in every Extreme Skillz class to build students up with a series of accomplishments. They'll learn effective communication strategies and walk away feeling more confident than ever before. No prior experience is required.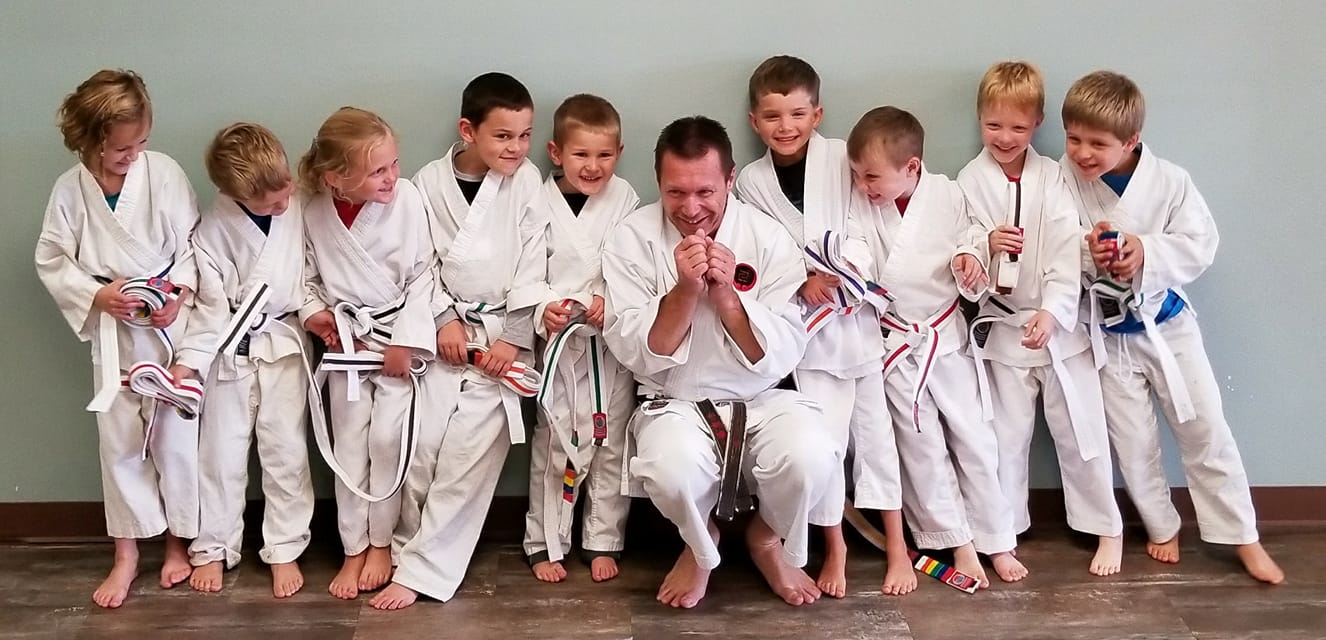 In Our Kids Martial Arts Classes, We're Building Success For All Aspects Of Life!
Most students and parents who come through our doors focus their attention on the kicking and punching along with the entertainment that martial arts provides. But our Kids Martial Arts Classes offer so much more than just physical success and excitement.
At Sylvania Family Karate, our goal is to build students from the inside out with valuable tools that will serve them for years to come. No matter what path your child takes in life, they can quickly learn to rely on the values we teach to help them find success in anything they do.
Join us at Sylvania Family Karate and treat your child to:
Leadership and teamwork skills
Respect and discipline
Focus and attention to detail
Self-confidence in everything they do
Check It Out Today! We're Proud To Offer You High-Quality Kids Martial Arts Training Right Here In Sylvania!
Give your child the best chance to thrive. At Sylvania Family Karate, we're building students up one step at a time and preparing them for long-lasting success. Just fill out the short form on your screen to learn more about our Kids Martial Arts and everything else we have to offer in Sylvania!