Take On The Best Matayoshi Kobudo Training In Town!
At Sylvania Family Karate, we take pride in offering the highest quality Karate training in town. Relying on the Okinawan discipline of Matayoshi Kobudo, our instructors introduce a wide range of weapons training and character development skills to students of all ages.
Join us at Sylvania Family Karate today and keep your body active with high-energy Kobudo classes and instructors who truly care about your success.

What Can You Expect In Our Kobudo Classes?
We teach students of all ages and skill levels and every class at Sylvania Family Karate offers you the choice to scale each lesson to meet your needs. In our Kobudo classes, we aim to blend the best aspects of physical, mental, and emotional skills all into one effective system.
Learning through the Matayoshi Kobudo system can help you understand the foundations of traditional martial arts training and challenge your body and mind at the same time.
At Sylvania Family Karate, we'll help you:
Learn effective self-defense techniques
Maintain balance and body control from any position
Overcome opponents of all sizes
Reduce your daily stress and stay physically active
Our Kobudo classes are a great way to learn the martial arts for the very first time or to take your skills to the next level and stay challenged through every class. We truly have something for everyone!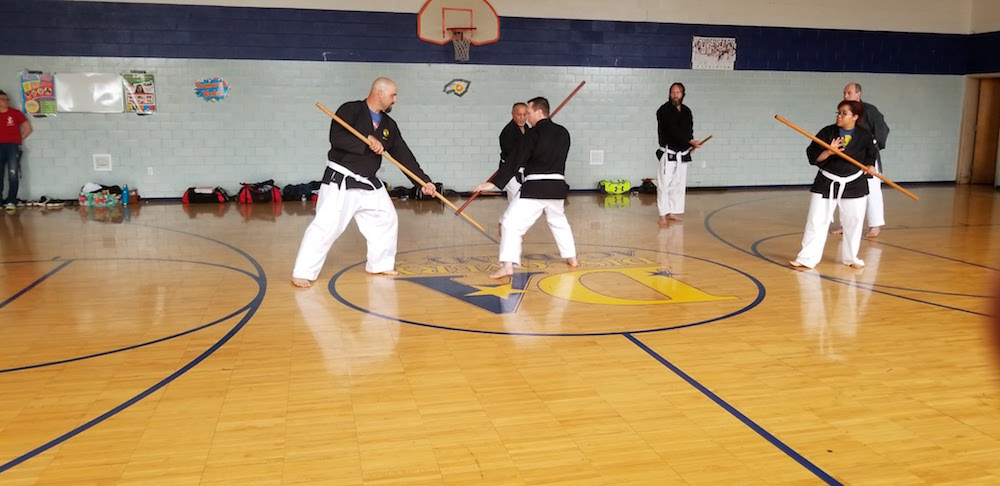 Get Started Today! Our Matayoshi Kobudo Classes At Sylvania Family Karate Can Make Your Goals A Reality
Whether you're training for fun, for fitness, or for effective self-defense, we've got the answer at Sylvania Family Karate. Join us today and take on the traditional art of Matayoshi Kobudo in either our Kids or Adult martial arts classes.
Just fill out the short form on your screen to learn more or to get started today!